Imagine being able to access a benefits, recognition, communication, and wellbeing platform designed to fill your cup and help you achieve your best. Feros Care team members can do exactly that with our exclusive employee hub, ForMe.
Ensuring our team members are healthy, happy, and fulfilled in all areas of their lives is always front and centre at Feros. Not offered anywhere else, ForMe is brimming with feel-good features, a wide variety of discounts and benefits, and even a tool to thank colleagues for going above and beyond. It also provides access to the Feros Wellbeing Centre to help our team be the best they can be, plus keeps employees connected with important business and community updates through ForME news.
Discounts Summary Statement
Feros Care team members enjoy saving on everything from groceries and petrol, to travel, clothes, entertainment, and movie tickets, all through the new ForMe platform. There are over 400 participating retailers offering exclusive member discounts, including JB Hi-Fi, The Iconic, Myer, Sephora, Ampol, Woolworths, Coles, Rebel Sport, BCF, Kmart and more. Discounts are available in the form of cheaper eGift cards and cashback rewards. These versatile cashback rewards can be used to purchase from the extensive pool of eGift Cards, or top up an employee's personal bank account.
Wellbeing Centre
An integral part of the ForMe platform is The Wellbeing Centre, an online portal designed to help Feros Care team members achieve their best, regardless of age or ability. To ensure there is something for everyone, we offer benefits across four distinct areas to create optimal all-round wellbeing; Move, Mind, Munch, and Money.   
'Move' helps employees' physical wellbeing, specifically fitness. We have hundreds of videos to choose from, including tips for the gym, classes at home, and inspiration for a new hobby. To help combat stress, anxiety and other mental wellbeing issues, 'Mind' provides access to tips and videos offering advice on how to reduce and manage stress, be more mindful, and get a better night's sleep. 'Munch' promotes healthy eating with a library of healthy recipes, nutritional tips, and educational pieces to support a balanced diet. And finally, our all-new 'Money' section has expert guides, tips and tools to help employees manage their money more effectively and improve financial wellbeing.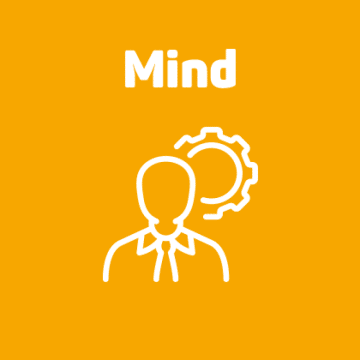 Recognition
A simple thank you for a job well done goes a long way. We strongly believe that our employees deserve a pat on the back for going the extra mile, inspiring us to build personalised eCards into the ForMe platform. Whether a member of management wants to shine the spotlight on a team member embracing the Feros way, or a peer would like to 'shout out' a colleague for a good deed, eCards are the perfect way for employees to show their appreciation. Celebrated on the Social Recognition Wall for all to see, others can add a like and/or a comment for that extra dose of feel-good factor.