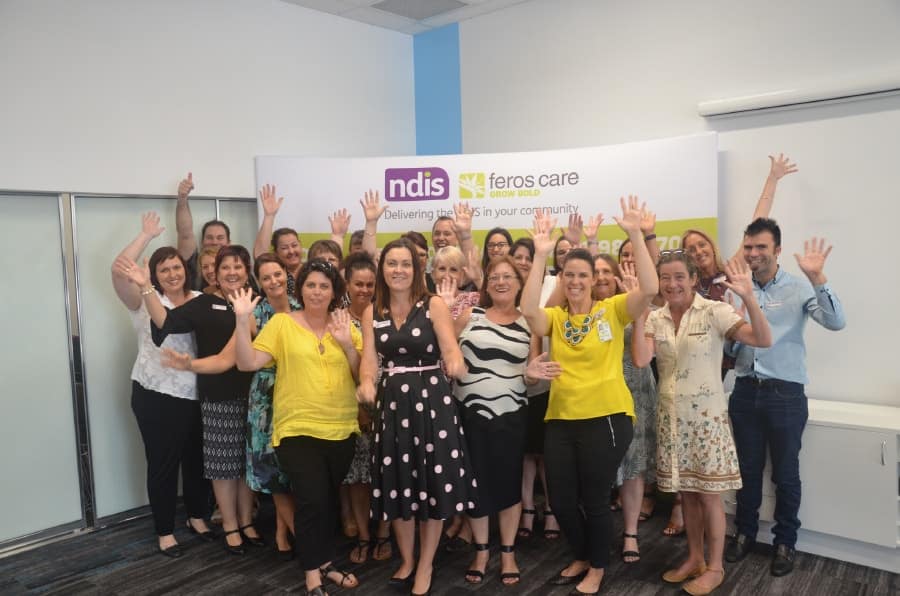 Feros Care officially opens its NDIS Local Area Coordination Townsville Office
TODAY: Feros Care officially opened its National Disability Insurance Scheme (NDIS) Local Area Coordination (LAC) Townsville Office, which will be a key pivotal point in connecting people with services.Feros Care's NDIS Local Area Coordination Townsville Office is located at 2/520 Flinders Street, Townsville.Feros Care Chief Operations Officer, Leonie Fowke said "Today marks an exciting step forward for people with disability in Townsville, their family, friends and the wider community."In providing Local Area Coordination Services, and in partnering with the National Disability Insurance Agency (NDIA), our role is to link people with disability to the NDIS, provide information about community and mainstream supports available in the region, and build the capacity of the community to be inclusive of people with disability."We currently employ 30 Local Area Coordinators in Townsville. Our team has been working with the Townsville community since February 2017 and to date, have directly supported over 1200 people."We are proud to be part of the NDIS team. Our Local Area Coordinators are exactly that, locals who know and love their community," Ms Fowke said.The Local Area Coordinators:
assist people to apply for access to the NDIA
provide detailed information about their plan, how to access their funds, how to best spend their funds and helping connect them to both mainstream and funded supports
connect participants to local services, and
host regular information sessions and attend community events.
Feros Care is pleased to be a NDIS partner, where it delivers the NDIS in the community of Townsville.This is the second Feros Care NDIS Local Area Coordination Office to open, with another three offices to open over the next couple of months.