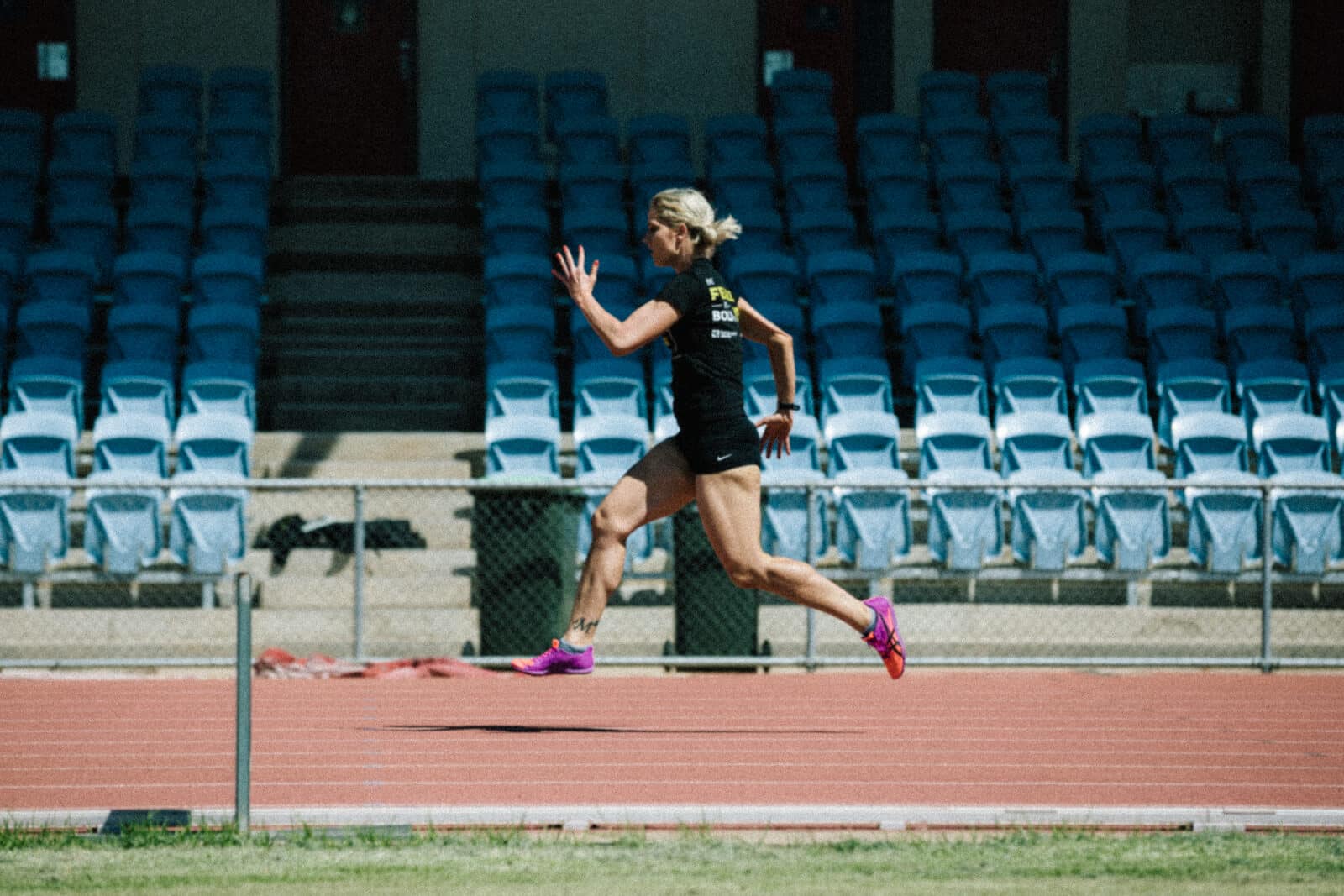 Fighting back from acquired brain injury
Going from able-bodied to disabled requires adjustments most of us never have to comprehend, but like the dust storms blowing through her home of Dubbo, inspired sprinter Alex Eves continues to fly on by.
Armed with the talent needed to be the best, it's a determination and persistence that's seen her regularly overcome any perceived barriers, after her life changed forever following a car accident in 2016.
That she's on track for her dream of representing Australia in athletics, let alone walking, after the accident left her with a broken neck and life threatening brain haemorrhages defies the belief of even the most
optimistic of doctors, who feared the worst for the now 31-year-old.
"I was told I shouldn't be walking or shouldn't be alive, but the more I was told that, I was like 'f$#k that!', I'm going to walk, and I am going to run," she said.
And she did. Taking up athletics as part of her rehabilitation, leading her to track success, a near Australian record in the Open T36 Class, State Titles and Athletics Australia Championships appearances.
Fittingly appearing in season two of Feros Care and Screenworks' Fearless Films,
Alex's story of survival, hope and overcoming perceived insurmountable odds shines on and off the track.
But things never come easy, and for the more than 430,000 Australians living with an acquired brain injury (ABI), associated cognitive, physical, and behavioural impairments, as well as social and mental health impacts are all too real.
Impulsivity, difficulty forming and maintaining close personal relationships, memory and attention issues, and clinical depression are all very real barriers people with an ABI face in fighting to pick up the pieces and put them back together, which
is a reality Alex knows all too well.
For all the up, there's also been a lot of down, and to reach her destination, Alex had to fight her way through a new beginning full of dark times in a reality she wasn't sure she wanted to continue living after waking up one day confused,
frightened, and struggling for air.
"I don't remember how the accident happened, but I was on life support for 10 days. I just remember waking up in the hospital and my first word was 'hi'," Alex said.
"I was gasping for air and I guess it's what it's like for a baby being born and letting out their first scream… I thought my life was over.
"I wanted to go back to the old Alex who was loud, colourful, fit, and I thought after rest, I'd be back to the old Alex, but I wasn't.
"I was told I shouldn't be walking and shouldn't even be alive. My memory changed, physically I changed, and I felt like I was in prison."
Fighting her way through the stigma attached with an acquired brain injury, Alex has endured losing her career in case management and employment knockbacks, as well as her independence after moving back home for parental support.
But rather than be defeated by her challenges, Alex has found ways to beat them, embracing her support network, rehabilitation and working with health providers to reach her goals and regain her independence.
"There were days I wish I had just died, but when I had a dark moment, I thought, 'I survived, so there's a light at the end of the tunnel", she said.
"I set goals with health providers to get my independence back and rehabilitation plans to meet my goals, and now I'm as fit as I was before.
"I'd lost my competitive streak, but now I'm a power athlete and there's a reason I survived… that was to tell my story and never give up."
Telling that story intertwines with the story Alex tells through her Fearless Film where the driven athlete shows her dedication not only on track, but off it.
After entering the water and placing her head under to drown out noises and distractions associated with life, Alex always emerges focused on her own journey and assisting others on theirs.
Not afraid to take risks, Alex's dedication saw her found Moving With Alex, which she uses to assist other people with disability to use exercise as a key to living their best lives.
"Despite having a disability, I don't want people to see me as (the person) with an acquired brain injury; saying 'she's not right'… that's the stigma attached," Alex said.
"There is a reason I survived, and that was to tell my story and never give up. I want to be fit and healthy; my aim is to go to the Paralympics and eventually become the next top Australian athlete, so if I stop, I won't have
the chance at being the best.
"If I did die, I wouldn't have gotten to experience life, and that's what makes me fearless; getting on with life, and I want to help others with disability."
"That's what makes me fearless."