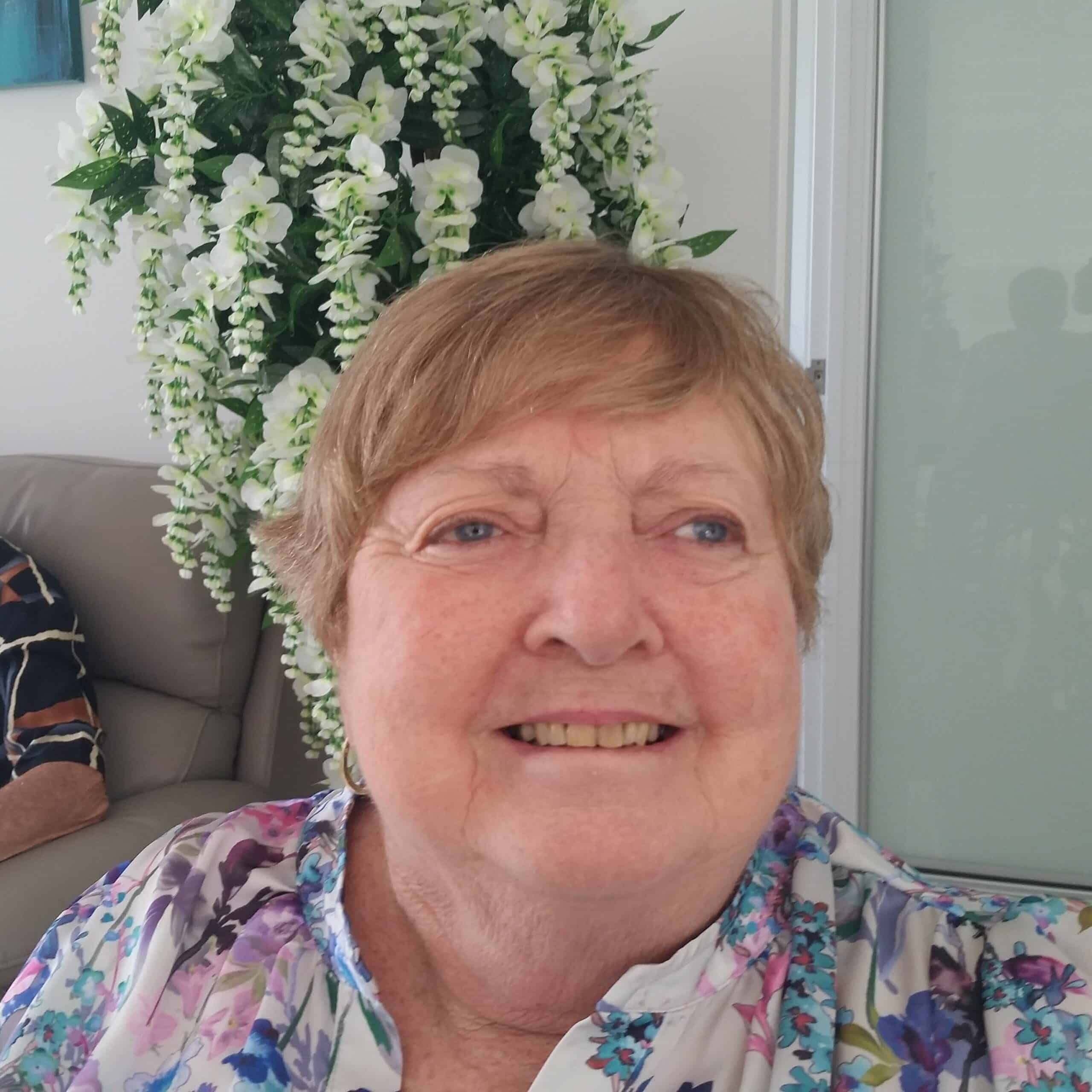 Independent at home with Feros Care
When Norma Burgess had a negative reaction to chemotherapy, she could no longer perform the simplest of tasks. Unable to walk or use her hands, the Tweed Heads mother relied on her husband to look after her 24-hours-a-day with support from Feros Care.
"I wanted to walk again and with the help of Koh and Joshua, my physiotherapists from Feros Care who visit me in my home, I've been able to regain my balance," says the 71-year-old.
"At Christmas 2018 I couldn't even feed myself as the chemotherapy killed the nerves to my hands and legs, but fortunately my nerves slowly grew back and now my muscles have gotten stronger and I have a lot more confidence.
"Gaining that confidence is such a big thing – especially when it comes to walking. I want to be able to just get on my walker and walk everywhere, but I'm not there yet.
"I have made some progress and am able to use the walker around my house so I've just got to be patient."
Norma says having the support to reach her goals is paramount.
"I feel that I've got the right people around me to get to where I want to be," she says.
"My first goal was to regain my balance and control, which I've made good progress on.
"I'm just taking it one step at a time. I'd love to be able to progress more quickly but with the support of my physiotherapists and carers I am heading in the right direction.
"I don't expect to be able to walk alone again but I'm happy to be able to get around with a walker, and that is a big goal that I have achieved.
"It's a huge step from where I was and I'm grateful to my husband, my rehab team and Feros Care for helping me get there.
"I am very thankful for everything and for what everyone has done for me."
But wait – there's more!
Physiotherapy isn't the only service Norma receives from Feros Care on her government-funded Home Care Package.
After her husband had an operation and could no longer assist Norma for several weeks with tasks like showering, she needed extra services and found Feros Care's packages superior to other providers.
"What Feros offered in terms of packages and services was much better so I went with them and I'm happy with the decision," she said.
"As I make progress with my rehabilitation I don't need as much help, but I still get a domestic lady for a couple of hours a week who is really good, and a podiatrist comes to check my feet and cut my nails."
Norma manages her services through Feros Care's self-service portal named MyFeros. MyFeros is a self-service website and app allowing clients to view their upcoming services and carers at a glance, keep track of their financial journey and share messages with our staff via an internet-enabled device. It also allows clients to give their family members and loved ones access to their MyFeros account and set specific permissions on what they can and can't see.
"I find the portal great. You can do all your communication through it – just type your questions or changes and in no-time you get an answer back," said Norma.
"It just helps make the process easy and I'm happy with the services Feros Care provides as it helps keep me in my home, rather than having to go into care."
Would you like to learn more about services to live more independently in your own home? Feros Care provides a wide range of services, including home maintenance, home-cooked meals, and transport. We can also advise whether you may be eligible for government funding to assist with funding your helpers. For more information on our home care services, click here.