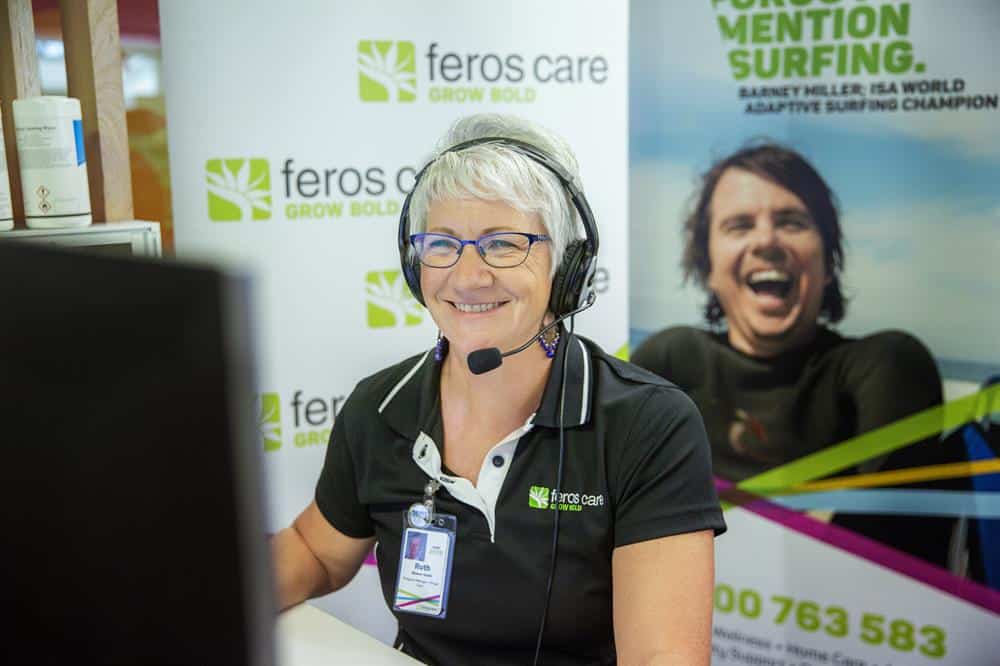 Innovation allows Feros Care to continue providing support
In the current climate, it's never been more important to provide assistance and peace of mind. As an innovative and progressive workforce, Feros Care is only a phone call or click away.
Changes to the NDIS have seen plans extended by up to 24 months, and as an alternative to face-to-face contact, all current and potential NDIS participants are able to engage via telephone to continue to support our participants and customers.
As the only partner in the community with a Virtual Local Area Coordinator (VLAC) team, our Tweed Heads-based team can assist with understanding and accessing the NDIS, while helping to create, implement and review your plan no matter which Feros Care region you are calling from. The virtual team can assist via the telephone and also the recently launched web chat.
Ensuring NDIS participants and their families continue to receive the essential support they need during a crucial time, Feros Care General Manager Jo Hayes said the company's innovative approach would ensure a commitment to maintaining support access for new participants and ongoing supports to our NDIS participants.
"Feros Care is committed to providing ongoing support and safety for its participants, customers and staff," Ms Hayes said.
"We are already operating in a way which allows us to work innovatively, which supports and encourages our staff to do the same with our participants. Our main focus is our participants and making sure their needs are still met during this time while providing our staff with the supports to do so."
For participants seeking assistance from their homes, Feros Care also offers an alternative channel of communication through our Live Web Chat function, which is particularly crucial for those with hearing and speech impairments, and people who have a psychosocial disability and would prefer to speak online.
Also crucial to Feros Care's focus is a commitment to connecting with hard to reach groups in the community through our Information Linkages and Capacity (ILC) Pathways Project.
Providing culturally appropriate referral pathways into the NDIS, Ms Hayes said Feros Care remained focussed on our engagement with the community.
"Feros Care's flexibility in delivering services has been proven, and we'll continue our engagement with Aboriginal and Torres Strait Islander communities through our partnerships," she said.