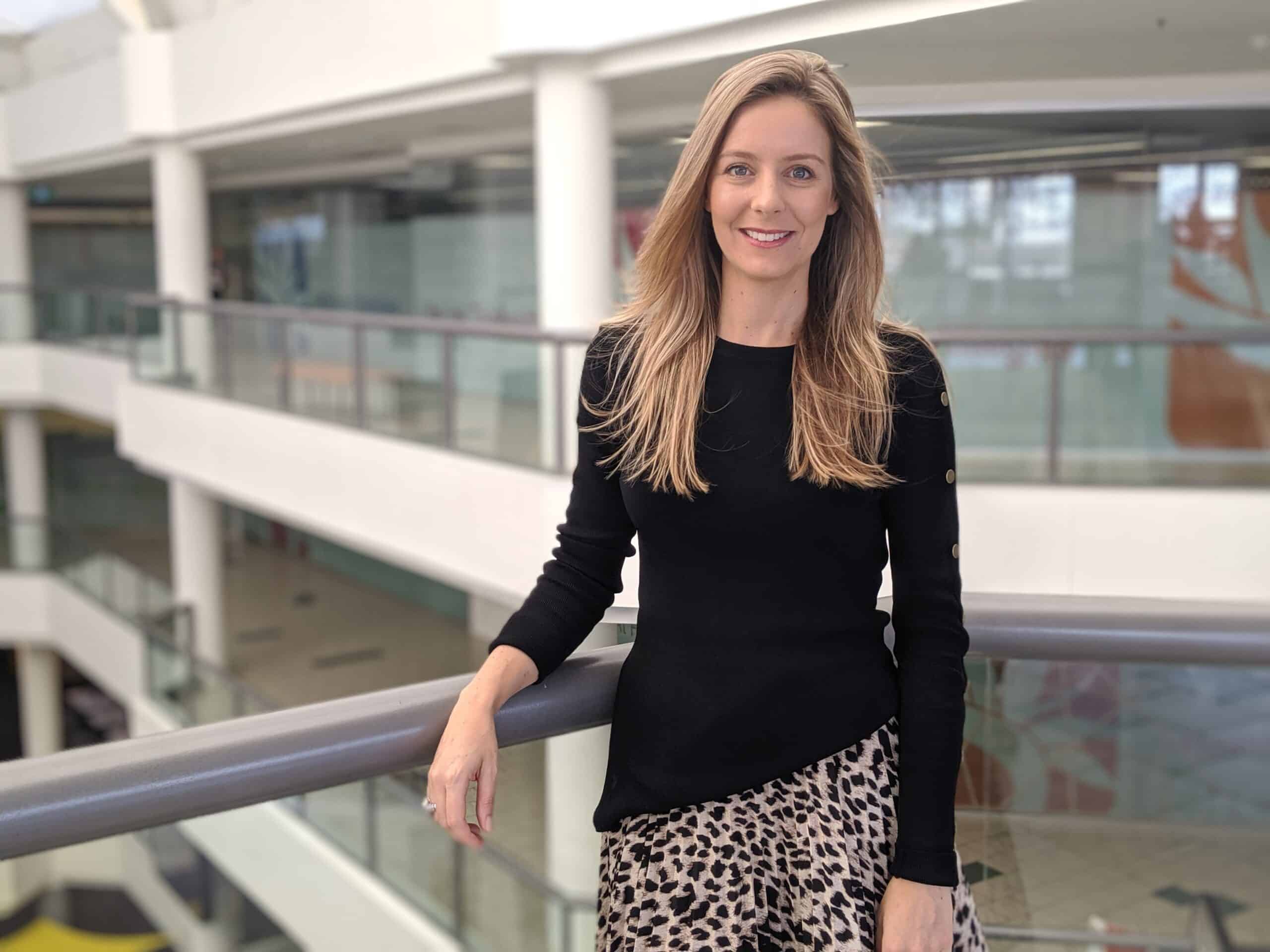 The face behind Feros Care campaigns: why pick a not-for-profit over corporate
The name 'Feros Care' tends to inspire thoughts of our dedicated carers and health practitioners. However, we don't want our teams behind the scenes to be forgotten. From marketing to technology to finance, we have a diverse range of corporate professionals who are instrumental to our delivery of high quality care.
We sat down with Kaylee Farrington, our creative Marketing Campaign Manager, to reflect on her career path, and find out why she chooses Feros Care.
From Bond University to the Gold Coast Titans, to an agency specialising in infrastructure marketing, Kaylee has had a rich and diverse career as a marketing professional. In January 2018, she joined our marketing department at Feros Care after considering a number of offers.
"I was in a very fortunate position where I could choose from a number of opportunities. This gave me time to consider why I wanted to work for Feros Care. The decision came down to an alignment of values. It was clear to me that Feros Care is dedicated to improving the lives of others. And an office location by the beach was an added bonus!" Kaylee smiles.
Kaylee gives us three key reasons she chooses Feros Care compared to a corporate organisation:

Giving back
"If there is an opportunity to give back to the community, we should. And if we can give back and get paid for it, that's even better!
Fulfillment and pride
"Seeing joy in others because of something you, your team or your organisation has done is something you can't put into words. It's a feeling; a good feeling."
Drive change, with great people
"Working in marketing is fast paced, but it's also fun. Add the opportunity to shake up the industry and work with some cheeky personalities along the way – who wouldn't love coming to work?"
Read on as Kaylee offers her advice to give someone considering moving from a corporate position to aged care and disability:
1. Be ready for change!
"No two days are the same. Feros has so many projects, programs and opportunities going on at any given time, which I find new and exciting."
2. Pull up your socks!
"Get stuck in and don't be afraid of hard work! Challenge reaps reward."
3. Enjoy the impact!
At the end of the day, you feel like you have done something good and you have made an impact for the better.
Before we say goodbye, we ask Kaylee to share some stories from her time at Feros Care.
"Every so often, you meet people who add a sparkle to your day. These people are our clients, residents and participants. One of our clients, Ron, is very humble in nature, but has a wicked sense of humour and charm. Then there's Brenda, with her gorgeous smile that makes you feel so good. Her presence is like a warm and gentle hug. It's a privilege to be able to spend time with our clients and residents. I love listening to their life stories – they are far wiser and more experienced than many of us. It's important we remember that. It's important that our industry is reminded of that – and I think Feros Care appreciates this."