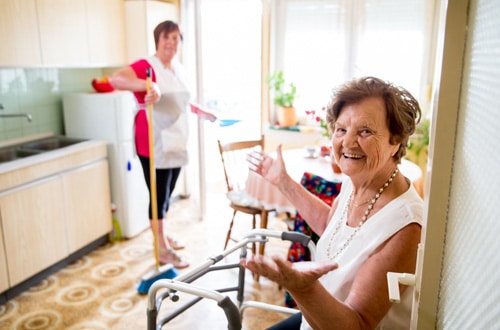 Clean Up. Get the big jobs done. Add some sparkle to your home.
The Spring Clean service is a fantastic way to tackle those long overdue tasks around the house.
Designed to help you clean difficult to reach areas, the service can address all sorts of jobs. Let us sweep, vacuum, dust and mop under and around large furniture. Sort out your pantry and fridge. Clean the microwave, oven and dishwasher. Wash windows and walls.
Perhaps you'd like a hand rearranging the contents of your wardrobe or linen cupboard. Maybe the skirting boards, fans, light fittings, window and door tracks need a good scrub.
If your washing machine is big enough we can wash curtains, blinds, doonas and mattress protectors. If not, a trip to the local laundromat can be arranged.
Leave it with us and find more time to do the things you love.
Is there a service in my area?
Access our easy to use 'service finder' to see if this service is offered near you.
What's involved?
You will need to discuss the requirements for your home with Feros Care before a Service Request is lodged.
The service length is a minimum of one hour. It can be a one-off or an ongoing service, depending on your funding package.
You will also need to supply all cleaning products, including a vacuum cleaner, buckets, etc. Staff are not able to use products containing bleach or corrosive chemicals.
HOW DO I REGISTER?
You can register your interest in the Spring Clean service by completing an enquiry form below.