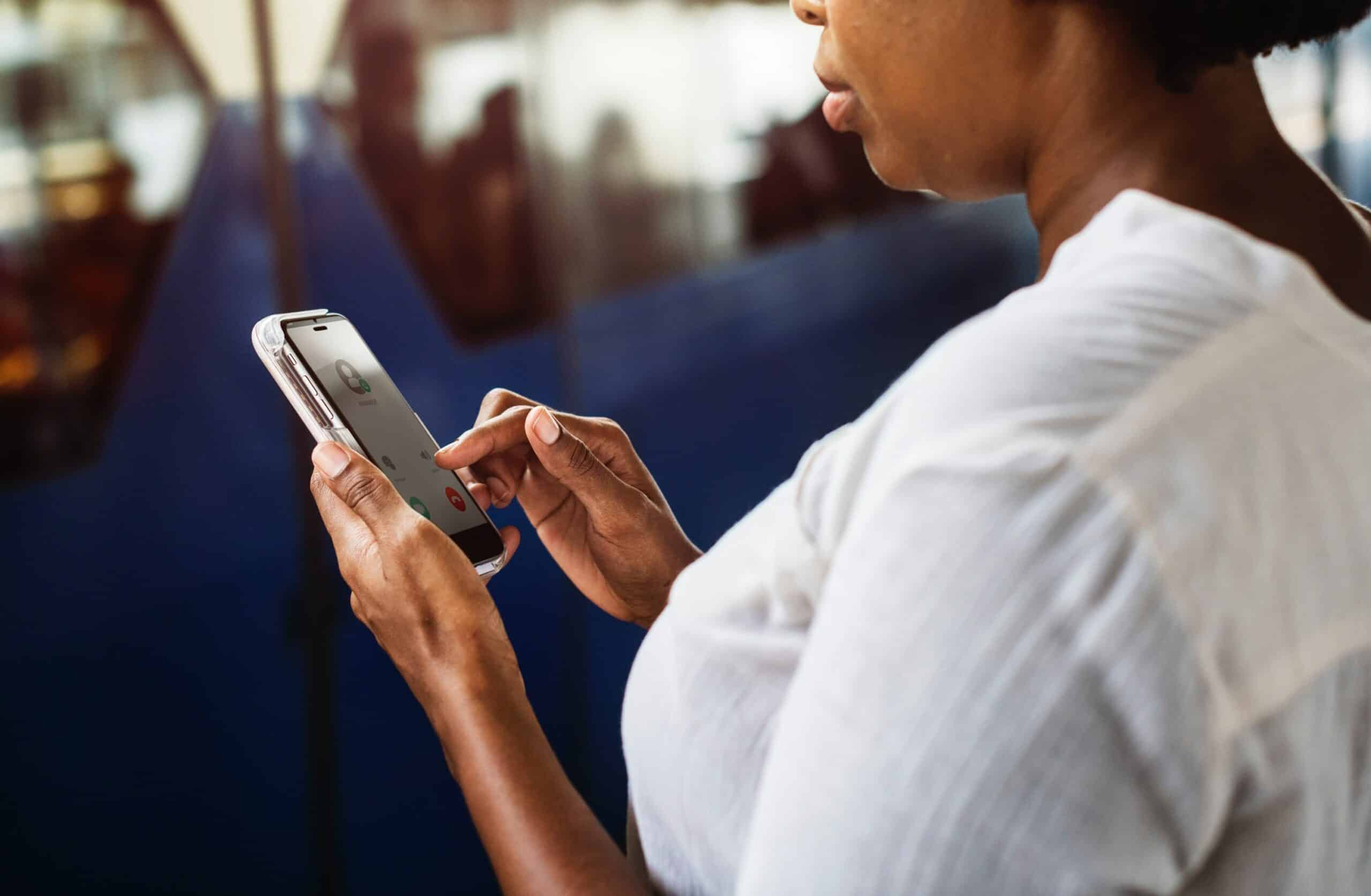 5 best apps for caregiver stress relief
Carer stress is real and caring for someone is hard work. It can leave you feeling overwhelmed, exhausted, and isolated. If you feel like you are about to explode, take a deep breath, follow my lead, and download these apps.
Being a caregiver myself, I know that stress can get the better of me. I have never-ending responsibilities and very little time for myself – if you are also a carer, you will know of the endless stream of chores, repeated conversations, to-do lists and anxiety-inducing situations.
Of course, this is not to say that that's all there is to caring. Like anything else in life, there are ups and downs. But when the downs get to you, it's hard to see that every cloud has a silver lining. Some days my mother's smile shines through and I wish I could hold on to that moment forever. Other times, I want to scream at the top of my lungs and hide away forever. I'm sure I'm not alone.
Stress, anxiety, and depression are all negative side-effects of the difficult position we fill, and we experience them on a daily basis. In my experience, the best approach is to schedule some time in for myself during the day, even if it's only 5 minutes. Stepping outside and taking in a few mindful breaths of fresh air or putting on my favourite song helps me, but lately I have been turning to my phone to relieve stress. Below are a few of my top picks for best mindfulness apps that help me calm down, find focus, and feel in control again.
Calm – #1 app for meditation and sleep
I often find myself struggling to fall asleep, even when I'm exhausted. Calm includes guided meditations to help manage anxiety, stress, and sleep better – and that's exactly what it has done for me. Their sleep stories are genius – who wouldn't want to fall asleep listening to Bob Ross or Stephen Fry?
The app has a free trial or a premium subscription for more relaxing content.
My recommendation: Try the Deep Sleep Release guided meditation for a better night's sleep or Emergency Calm for those situations when you start to panic and you need a quick solution.
Headspace – Great introduction to guided meditation
It's easy to get stuck in your head – I know I do all the time. "Why is this happening to me?", "Why is this happening to someone I love?", "I should be grateful", "What should I do?", "I don't know what to do", "This is impossible!" are all thoughts that have crossed my mind at some stage. Some do on a daily basis. At times like that, I just want to escape my own head.
Since I spend so much of my time thinking (and often overthinking), it's great to block those thoughts out every once in a while with mindful meditation. Headspace is a comprehensive meditation app, including themed sessions for stress or anxiety, to help focus, short meditations for those of us who are time-poor (always!), and even SOS exercises for sudden meltdowns. I open this app mostly when I feel like I can't take it all – and, lo and behold, it helps every. Single. Time.
Like with Calm, there is a free and a subscription version, but with the amount of content available, the subscription is definitely worth the money.
My recommendation: Headspace is great for beginners, as it has an introduction to mindful meditation. Try the free trial to get a feel for it, and only invest in it if you like what you hear – but trust me, you will.
Colorfy – Relive your childhood
Do you remember how much of your childhood was made up of colouring? I sure do. No wonder adult colouring books have become a craze – we should've never stopped colouring in.
Colorfy is a colouring therapy app that promotes a relaxed way to pass the time. Trust me, it might not sound like it, but between tantrums it's best to pick a picture and immerse yourself in the blissful world of digital painting. It's a wonderful way to take your mind off of things.
There is a free trial, however, the premium version offers more colours and pictures to choose from. Trust me, you'll be hooked in no time at all.
My recommendation: Suitable for both you and your LO. Either colour in alone, or share the iPad with your LO to complete together – guaranteed quiet time.
This Way Up – A website for mental illnesses
This Way Up is a website. However, I absolutely had to include it. It's a research-based, comprehensive collection of techniques for dealing with different mental illnesses. Their tagline is 'take control of your wellbeing', and if that isn't what we should all do, then I'm not sure what is.
They have amazing cognitive behavioural therapy courses for anxiety, depression, and other mental health disorders. I highly recommend this site to anyone battling not only caregiver obstacles, but anything else in life.
While the phone app isn't free, signing up and accessing the online app for stress management is! Make sure you give it a go.
My recommendation: If you are seeing a guidance counsellor or GP about managing your stress, this website is worth recommending, as your GP can also participate in your program.
Digipill – Keep track of your life
Digipill is another great tool for keeping you mental health in check. It not only offers guided relaxation and an 'audio pill' for reducing stress, but methods for approaching real life problems as well, which I think is hard to find in most apps. Unfortunately, these are all in-app purchases, but they are well worth the money. You can choose to increase motivation, lose weight, stop smoking, or prevent insomnia. All of these contribute to a better, healthier mental life. It's also great for keeping track of your mindful minutes.
There is a free 'pill' as well, so you can try before you buy.
My recommendation: Make sure you listen to the free audio before you start buying others left and right, as some people seem to dislike the voice. I personally don't mind it, but I'll leave this up to you to decide.
Extra – Fitbit Relax
While this isn't an app either, I had to include it. Fitbits now have a feature called Relax, which provides deep breathing sessions throughout your day. The Fitbit uses your heart rate to recommend a personalised breathing pattern – I have found this extremely useful time and time again. Sometimes, all we need is to take a deep breath, and your watch reminding you of this is what I'm here for. They are great for a number of reasons, so why not treat yourself and your health at the same time?
Remember, these stress relief apps can only help so much. If you need some time off from caring to recharge those batteries, don't be afraid to ask for help.