Daisy Green has lived every one of her 93 years on her family farm and there's nowhere else she'd rather be.
81-year-old Pamela loves working with her care workers as a team to get tasks done. "It's nice to be able to contribute as it's hard to give up independence completely!"
Jim suffers from chronic nerve pain and can sometimes have trouble with even the simplest of tasks. This is how he's found solace through his Home Care Package and support from Feros Care.
Joy has been gifting her cotton-stitch cards to friends, family and community members for over 20 years. After a big win at the local Gawler Show, she's now turning her talent into sales.
Carol has been a schoolteacher, an education consultant and a therapist over the years. She's now released her biography, which tells the story of how her vision impairment has been part of an overall incredible journey.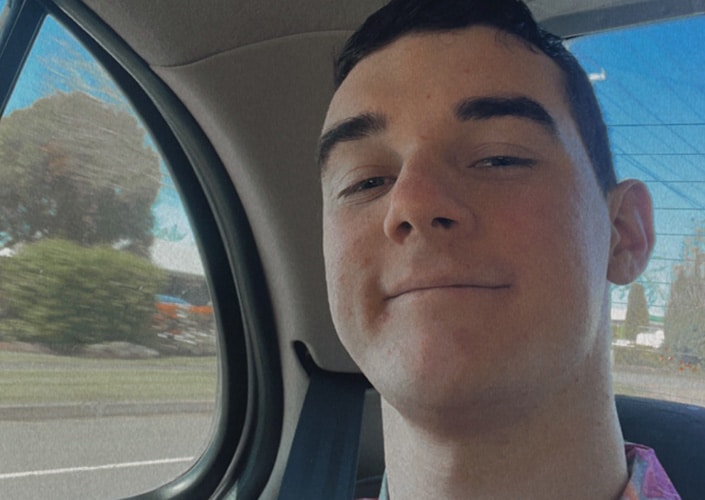 Riley was diagnosed with Asperger's syndrome when he was in Year 7 and has struggled with anxiety and depression over the years. Thanks to the NDIS and some key supports, he's now living independently in Mackay, and chasing his dream career as a teacher.
In 2019, Sengo arrived in Australia as a refugee from Congo in East Africa. As he had a disability and spoke limited English, he experienced feelings of isolation and detachment. Despite these challenges, Sengo persevered and has not only become an engaged and respected member of the community, but has even started his own successful business!
Just how helpful are our goods, equipment, and assistive technology (GEAT) products? Feros Care clients, Clare and Graham, say they are "game changers." GEAT products include daily living aids like perching stools and one-tap can openers which have been invaluable to this delightful couple, as well as personal and emergency alarms and smart home technology.